Template:Welcome-- Happyface  16:23, 16 November 2008 (UTC)
Hey
Look a SQUIRREL!--I am Ben Tennyson! Don't mess with me, or i will go Hero! Talk to the HeroFile:.Ben.png 00:39, 1 April 2009 (UTC)
911
help, im blocked by shark cuz my ip is same as sonicpeguin5.
--Pingali Moi Moi Le Pingouin 11:02, 22 April 2009 (UTC)
WOCP
Want to know why I never help you with Werewolves of Club Penguin? The reason is, you removed me off the list. Reply if you wish, good-bye! (BTW, kewl that you edit here now) --$harkbate DON'T MESS WITH THA SHARK BOI! 21:59, 4 August 2009 (UTC)
=)
Yes, I like it very much! It's really cool. --Hat Pop Bunny Ears Rule! 13:56, 6 August 2009 (UTC)
PYX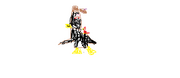 Here's that picture you wanted! I worked really hard on it.
User:Gary the Gaget Dude