I've got some bad news for you...
Edit
Uh oh. It seems like you found the wrong site. You see, this wiki has been abandoned, and everybody has moved to the new, improved wiki.

Whether it be JaysnakeTV's mistake advertising or you googling, please come to http://fanon.clubpenguinwiki.info, where the entire community has moved.

The bad news is, Explorer, our mastermind user, has quit... forever. But we still have Happyface414(now HF), Swiss Ninja, The Leader(now Agent Johnson), and a few new people like PenblooeR, Fum!, Welcome00, and more.
Hope to see you there,-- Happyface  16:23, 16 November 2008 (UTC)
Look a SQUIRREL!--I am Ben Tennyson! Don't mess with me, or i will go Hero! Talk to the HeroFile:.Ben.png 00:39, 1 April 2009 (UTC)
help, im blocked by shark cuz my ip is same as sonicpeguin5.
--Pingali Moi Moi Le Pingouin 11:02, 22 April 2009 (UTC)
Want to know why I never help you with Werewolves of Club Penguin? The reason is, you removed me off the list. Reply if you wish, good-bye! (BTW, kewl that you edit here now) --$harkbate DON'T MESS WITH THA SHARK BOI! 21:59, 4 August 2009 (UTC)
Yes, I like it very much! It's really cool. --Hat Pop Bunny Ears Rule! 13:56, 6 August 2009 (UTC)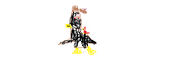 Here's that picture you wanted! I worked really hard on it.
User:Gary the Gaget Dude