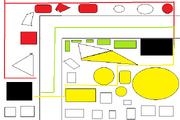 Shortcut Way I
is the first shortcut way in
Outer Streets
It is from 54 to 67
Outer Streets
.
The Three Paths
There are two other shortcuts, one which recruits you going through the road, and the other which regards you crossing through houses. The third one is chosen as it goes by an alley lane, or drain lane.
You could see it from the map provided.
See Also
Ad blocker interference detected!
Wikia is a free-to-use site that makes money from advertising. We have a modified experience for viewers using ad blockers

Wikia is not accessible if you've made further modifications. Remove the custom ad blocker rule(s) and the page will load as expected.