---
---
Melvin Turtleheimer

The Turtle.
Vital statistics
Title
Attorney at Law,

Professor Shroomsky's Legal Guardian
Gender
Male
Race
Turtle
Faction
Health
Excellent
Level
34
Status
Supervising Professor Shroomsky
Location
Unknown
Occupation
Interests
Friends
Enemies
Archetype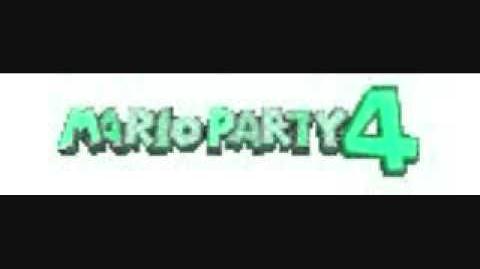 Melvin Turtleheimer is an extremely intelligent turtle and Attorney-at-Law who wonders throughout Antarctica. He is also legally designated as Professor Shroomsky's guardian/keeper.
Involvement
Turtleheimer particularly lurks in the Club penguin Fanon Wiki, as well as the Club Penguin Wiki.
His best friend is Professor Shroomsky.
He was born on the outskirts of the Shiny Forest in Turtle Atoll. He represents Turtle Atoll in the South Pole Council.
In the "Pizza" band
Turtleheimer is a brilliant musician, and actively particaptes in the hit band, "Pizza.

He, like Shroomsky, are usually denied entry at band gigs (he's "not cool enough"), and Jason Steed himself has to tell the manager that "he's with the band", every time, in order for him to gain entry.

The manager would then plead Jason's forgiveness, because Jason Steed is considered "super cool".
Trivia
Turtleheimer is a law genius and loves to talk to others.
Turtleheimer plays the harpsichord.
Melvin runs "Melvin's Big Fat Law Firm", which is publically traded on YOWSER for three coins a share, abbrevieated TL.
Melvin Turtleheimer, though a usual government fan, strongly believes that education is a state's right. Tails6000, though not really that into important government matters, also supports this, as Melvin assisted him in the Cluelessness is Joy rescue attempt.

He doesn't like Alseef because of this stance.
When messaging other creatures, he usually writes a letter as opposed to speaking to them directly.
See also
Leader:*
Captain Str00del
Link Division:* Link, Linky, Newman
Really Evil Members: Chlorine, Mother of the Puppets, Copier Guy, Mr. Unknown, Serious Cat
Evil Members: Casey, Flamehopper,Sad-Face 141, The Ghost Gang, Pink Persons, Destroyer of pankakzes24, Pufflezzz, Randall, Ernie, Toaster223, Willow546
Good Members*: Mister Bean, Hannah Montana, Three Head Banging Drivers, Str!ng, Chlorine2, Master McWaffle, Mister Lobaloba
Honorary Members*: Professor Zlo Shroomsky, Melvin Turtleheimer, Billy Mays, Communist Poker Face
Pathetic Members: Sergeant Str00del, Sp00nzoid*, Ghost Penguin, Fredrick, Sanitypenguin (SP Wannabe) Alxeedoo Spammer, M0AR KRABS*
Items: Strudel, Spam Bombs, ROFLCOPTER WEAPON and ROFLCOPTER COPTER (which both go SOI SOI SOI), ROFL Waffles, G0T stR00del?, Amac Video
Places
Waffleland
Wannabes: Slumolia, Hobos of The Slums, Ben (rejected), Super nOOb123, Flywish (rejected)
* = Reformation to Good
Hint #4
Ad blocker interference detected!
Wikia is a free-to-use site that makes money from advertising. We have a modified experience for viewers using ad blockers

Wikia is not accessible if you've made further modifications. Remove the custom ad blocker rule(s) and the page will load as expected.