---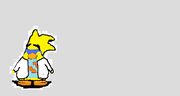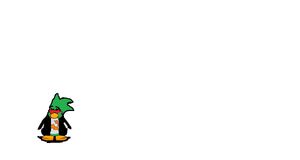 Max comes from Jescovia. His Mom's name is Penhula, and his Dad's name is Pengius. He sailed away from Jescovia to seek adventure and new friends. He was attacked by pirates. One a Polar Bear and the other a green duck. The Polar bear punched him while holding an emerald and Max flew off the ship. He swam to Club Penguin, but when he got out of the water he was dark green and had marks on his tummy. He donned a black leather jacket, red shades, and also found his feathers were sticking up. He now is a Club Penguin local and is doing great. He also has a white puffle named Spark. He is going to visit Artifical Beach (Dorkugal, Floor Twenty Four) until December 18,2008. He is currently living in South pole City. Even though he goes on dangerous quest, fights villans and monsters, and recuses tons of treasures every week.
Currently
Max 1537 and Spark are currently helping with the Capture Darktan project and taking care of Max's new puffles.
Trvia
Max 1537 has an alter ego named Freezer. , can lift 30 times his own weightt and has puffle like reflexes He has super speed.
He thinks Penghis Khan is a lepurchan.
He has a super form
He wants Manny Peng to get locked in an ancient temple forever ... or just for like a week.
Ad blocker interference detected!
Wikia is a free-to-use site that makes money from advertising. We have a modified experience for viewers using ad blockers

Wikia is not accessible if you've made further modifications. Remove the custom ad blocker rule(s) and the page will load as expected.