---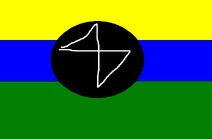 Jing Jongs Island is a small island located in the seas above Eastshield. It was originally a kingdom, but then annexed by the USA and currently part of Eastshield. It was hit by Hurricane Diana, but thankfully, everyone escaped in due time.
Background
The island was first discovered and became part of a small kingdom way above the USA. When the kingdom was in exile (that means, about to be conquered by another country), everyone from the capital moved to the island and it became the new island. Jing Jongs Town, formerly a fishing village, soon became the capital.
The kingdom eventually met its demise in 2001, when the kingdom was annexed by the USA as it was suffering from an econmical crisis. The island first became a territory, and then became officially part of Eastshield in 2002.
Jing Jongs Island was most notable for being one of the few places hit by Hurricane Diana (see Evacuation of Old Town for more information on what happened to Jing Jongs Island). Fortunately, all penguins fled from the impact area and soon returned, reconstructing the damaged area and making life back to normal.
Geography
The island contains Jing Jong Town, which covers the east of the island. To the west, there are hundreds of snow-filled trees known as Jing Jongs Snowforest. How strange...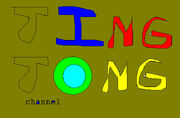 Transportation and Media
The main transportation in Jing Jongs Island is by bus. Jing Jongs Buses, currently an independent company, monopolizes the bus industry in Jing Jongs. 55% of those who go out of their homes use buses. The other 45% use cars, walking or cycling. Jing Jongs Buses is planning on building a 'superbus', or Project B.U.S. as they call it, which may dominate the whole of USA.
Not much media covarage is used. The only newspaper is Club Penguin Times, from CP Isle. Radios are used with numbers 1 and 2 FM (Frequency Modulation). 1FM is Jing Jongs Radio, the island radio broadcaster and 2FM, which belongs to Eastshield. Two extra radio broadcasters may join in. Television contains the national channel of USA and MAI. Also, an independent company set up in Snowville broadcasts popular shows on the television too, and Jing Jongs Channel broadcasts too. Altogether, four channels are seen on television, though the two independent channels will merge in the early weeks of 2009 and MAI may withdrew.
Trivia
See Also
Ad blocker interference detected!
Wikia is a free-to-use site that makes money from advertising. We have a modified experience for viewers using ad blockers

Wikia is not accessible if you've made further modifications. Remove the custom ad blocker rule(s) and the page will load as expected.