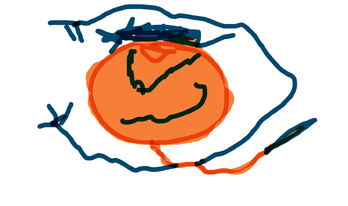 HellFire is Barchokodo's 2nd in command.He has the pumpkin king class of demons
Backstory
HellFire was a bad chick who bullied others,he was killed to save the other chicks. He chose the pumpkin king class to terrorize people. He was so good at being evil he became quickly the pumpkin king leader then 2nd in command,He was also given the Demonfier as a reward.
Powers
He's pretty much weak without his demonfier.But he can fly,change the way he speaks and possess others.He can use his tail to poision penguins(only penguins are affected by the poision).
Triva
His name or parents are unknown.
His hat with buried with him when he died,when he went to hell the hat came with him.
He got the poision tail after becoming 2nd in command
Ad blocker interference detected!
Wikia is a free-to-use site that makes money from advertising. We have a modified experience for viewers using ad blockers

Wikia is not accessible if you've made further modifications. Remove the custom ad blocker rule(s) and the page will load as expected.