---
---
This article is about a character, Dan Beronews. If you meant the user, please go here. Sorry for any confusion.
---
Dan Beronews



Dan as the CNIC Admiral

Born
December 12, 1982
No one knows...
Nationality
Pengonian USA
Other names
Dan the Man; Good ol' Dan
Occupation
President, etc.
Home town
Unknown
Known for
Being Admiral of the CNIC.

Spouse(s)

Unknown
Signature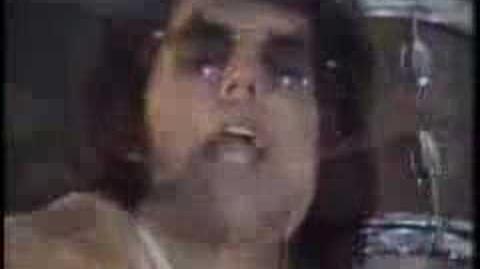 The Most Awesome Dan Beronews is a reknowned penguin who serves as the Admiral of the CNIC. He is in the MMK and is part of the Beronews Family. This family is one of the important founding families of the USA.
Background
Childhood
Dan was born in Matress Village, a while back. When he was a child, he played with the other future CNIC agents. During this time, he gained an immense knowledge of the paranormal and loves Halloween. Dan was well known for searching for ghosts and leading other people. Also, he was a great sailor.
Adulthood
Eventually, he gained a job at the Bureau of Fiction as a BOSS. He had pretty good Fourth Wall powers (but has developed them since joining), and was chosen. After that, he created the CNIC. Naturally, he was the admiral. Dan was always good at sailing, and loved it. It was his favorite hobby. For awhile he ruled Pengonia. He was thrown out of office. Now, he is the head of the CNIC and runs his IT business, resteraunt, and works at the BOF. He is the head of the Department of Vandalism there and has the second largest stash of banhammers and deletion hammers in the USA. He was in Maniac OOC Extremists and, whenever he saw Ben Hun, he whipped out his banhammer and bans him. Then, Ben was unbanned by Mayor McFlapp. It turns out, Ben Hun was fairly evil. So, McFlapp was wrong and Dan was right. Then, Ben reformed and Dan forgave him. Now, he happily rules the CNIC and captures bad guys. Also, he used to date Haley. He has been chased, stalked, and much more by TammyShroom Jones, TSP's sister. This is the reason that Haley broke up with him. He is actually thoroughly creeped out by Tammy and wishes that he would stop being chased by her. Before he got famous for the CNIC he ran an IT business which was very successful, he, at one point, was rated one of the best in Dorkugal. He then quit that and opened his own restaurant, that wasn't as successful as he made food from a place called "Japan". The Masters of the Universe then realized that he would be a perfect candidate for work at the Bureau, he was swept up after got a letter from Ampersand Publishing. He then founded the CNIC and his slow, peaceful life was changed into life in the fast lane.
Involvement
The Most Awesome Dan Baronews
Helper
Born
December 12, 1982
Considered The Most Awesome in
Pengonia, USA,
Promoted to The Most Awesome
May 16, 2010 by P. Benzin
Major shrine
CNIC battleships
Promoted because
Intelligent, diligent, passionate, knowledgable
Known for
CNIC and tireless efforts in technology

He recently found a PDA and accidentally used the unknown narrator function to become the delegate in the South Pole Council. He is an avid sailor and is the head of the CNIC. He owns black puffle who's name is Bouncer! He only uses Peach. He is well known in the community of South Pole City as he was one of the few delegates in the SPC who quit his job (He left for the CNIC. He was an EPF agent and runs the CNIC. Dan bribes Benny A LOT. He like TurtleShroom (penguin) has an obsession with crosses, Weird huh? He loves Question marks... Familier, eh? He wants to be on Absolute Thespian Islet but not yet has he succeeded.
Trivia
He loves Pixie Brand Pop.
It is rumored that his official CNIC photograph (pictured) really shows him hitting himself with his PWN hammer. Strange...
He scored "I Reign" on the Rota Regna, which is A LOT of good luck.
See also
---

The Criminal Nautical Investigation Company

Main Branch:
Leader:
The Director
Inventors: G, John, Foldy (part-time)
Top Agents: Ford Car, M, Top Agent Stank. Beaky4444, DotA, Star Kirby12, Richperson, Rico, Lily8763, Sabrina Sylvia
G.E.T. P.R.O.T.E.C.T.I.O.N.S.: The Defenders, Slanta Furious, GP Agents, Luke Firehand
Honorary Members: Link, all of G's Family, Dancing Penguin, Het1692, Tomoyo,T the gadget gal.
EPF Branch:
EPF & Military: General Puff, Speeddasher, Freeze, Omega, Rookie, Jet Pack Guy, Dan, Coool31, Dot, Agent T, Sam Rudi, Swiss Ninja, Icecuber2d2, EDFan12345, Agent A, Flywish, Tomoyo Jr, Suandep, Zang, Xang, Akbaboy, Mcmahon654, KingH10, Special Assignment Team, Jake Lovesfish, Agent Snowshovel, Agent Snowcat
Corps:
Sigma Corps: Agent LJM, , Agent T,
Gamma Corps: Kayla Hopper, Canren's Parents, X-R-CISE, Aaro6
Beta Corps: Pearface, Yaaaaaay, Fridge, Loop, Hone, Elementa, Surf-Dude, Manbu3
Zulu Corps: Agent AD, Agent Billy, Agent Jenny
Alpha Corps: Agent Alex, Agent Li, Agent Paulo, Agent Rex, Agent Amber, Our Founder, TurtleShroom (penguin)
Sub-Groups, Allies etc.:
Metal Force and Time Agency Division: Metalmanager, Korobase, Norman, Flamejob56, Bow Tie Group, Sk8itbot , The Time Director, The Leader, Kwiksilver, Ford Car, Idoreconise, Skyblue1229, CPRE | Doohickey Squad: Explorer 767, Barkjon, Happyface141, and Fred 676 (all of which are members of Doohickey Industries/The Troublesome Trio)
Garbage Agency (disbanded):
Bert
Allies PPT, Mounties, League of Super Penguins, Antarctic Investigation Authority, Antarctic Identification Bureau, Printer's Sweepstakes Agency, Terry the Puffle, Criminal Nautical Investigation Company, The Defenders, Ethan, S.P.P.P., The Master Puffles
Other: Ice Cata, Maxwell Dumb, Kim Plausible, Ronald Preventable, Agent Turtle, Tomoyo, Tomoyo Jr. Suandep, Alex12345a, Tyson, Haley, Phone of the Elite and Privelaged Few, Spy Phone
Leader: Alex12345a, TurtleShroom (penguin)
Teacher's Assistant: Close Encounters of the Nerd Kind, Babypuff, KingH10
Hailers: Lobelia Sackville, Fake Tails6000, Fredrick, Ethan, Mabel von Injoface XVIII, 12yz12ab
Praisers: Speeddasher X, Bill Gate$, Fudd, Zoramask
Mega-Fans: Bucket, Taerar, Dan Beronews (May be promoted to Praiser)
Ordinary Members: Barkjon, Zapwire, Jolene Tan, Voltaire, Chill57181, Paul von Injoface,Bartholomew (rumoured ONLY),
Items: MMK Merchendise
Allies: Perry the Puffle, Mabelism
Leader:
Flywish
Second Commanders: GGD, Flywish II
Elite Cronies: Corai, Dennie, Robo-Flywish, 12yz12ab, Kyle X, Xinston, PinkroomX, Jake the Hacker, Dan, Sgt. McPengy, RockHardy, Jake Lovesfish,Yorkay Porkay, Jasper,Lily8763
Special Cronies: Kyle, Fierycold, Chuck von Injoface
Greater Cronies: EDFan12345, Jonny, Psyche, Raven, Willa Xatt, Skull, Slendar, Kento Clarke
Cronies: Jenni X, Gregory, Demongone X, Storm, Evan Airbournan
Lesser Cronies: Sonic Xtreme, Degeneration, Bill E., Pop Cat, Samis1
Allies: Dara, CPF, Tails6000, X-Factor, The Thrilling Trio, Mcmahon654, CNIC, GGD's Army, Mandy von Injoface, Lightning Ninjas, Mwa Mwa Attackers
Items: Knicicles, Flywish Property Missle, Nummy Cakes, Superpower Giver 3000, Robo-Flywish, Time Traveler, Keysaber, Fire Swords, Ditto, Powerbombs, Chespanyr
Traitors:
Kicked out Members: Xorai, Swiss Ninja
Bases: Flywish Island, Flywish's Mansion, Flywish's Base
Wannabes:
Robert O'vian
Healers: Maddieworld,T the gadget gal,Zendya
Events: Great Wishing Hun Conflict, Attack of Flywish
Ad blocker interference detected!
Wikia is a free-to-use site that makes money from advertising. We have a modified experience for viewers using ad blockers

Wikia is not accessible if you've made further modifications. Remove the custom ad blocker rule(s) and the page will load as expected.