---
Cookie
[[

|250px]]
Error:6724
Vital statistics
Title
Cookie!
Gender
Male
Race
Penguin
Faction
Loves cookies
Health
Healthy
Level
5
Status
Manafacturing Cookies
Location
Cookie Island
Occupation
Interests
Friends
Enemies
Archetype

Cookie is the older brother of Rookie and loves to eat cookies. He is lime green with a blue propeller cap, and blue sunglasses. He is the main shareholder/chairman of CookieMakers Inc.. and the only shareholder of CookieBookie Inc.
Background
Cookie hatched in Cookie Island in 2003. Cookie first started CookieMakers Inc., with helpers Musa and Kiki (both twin sisters from the MaryAnn Family. The three manafactured cookies to United States of Antartica, which then started a branch there. He then went to his cousin Rookie to discuss matters about Cookie being sold to their island, and asked his cousin Kookie to help him. Soon, Bookie gave him tips about manafacturing them in the state of Trans-Antarctica. He then became a middle-class penguin and started buying Cookies4Penguin. He now manafactures cookies to puffles, penguins and much more.
Involvement
He is the current Chairman of the company CookieMakers Inc.
Trivia
It is said that he was once an agent in PSA, like Rookie.
Gallery
<left>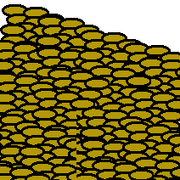 </left>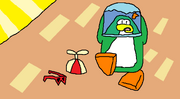 See also
Cookies4Penguin
Bookie
CookieBookie Inc.
Ad blocker interference detected!
Wikia is a free-to-use site that makes money from advertising. We have a modified experience for viewers using ad blockers

Wikia is not accessible if you've made further modifications. Remove the custom ad blocker rule(s) and the page will load as expected.