This article was created by Piperpetcp. Though the user in question has quit, their legacy lives on in this piece of literary brilliance, Beatrice.
The article is now Fair Game because Piperpetcp, the brilliant creator of this work, is no longer with us. Their permission can no longer be requested. Feel free to use and edit this article as you wish, but NEVER forget Piperpetcp, who gave it to us in the first place.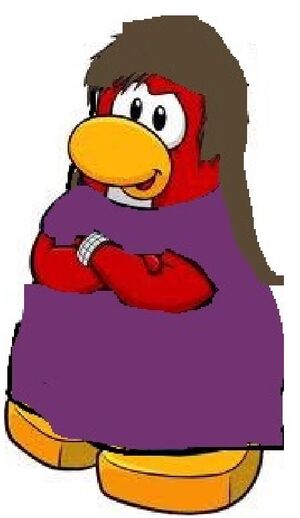 Beatrice is Stompin' Bob's twin sister.
Growing up
Beatrice hatched on November 26, 1988 at the exact same time her twin brother, Stompin' Bob did. They grew up together and are good friends, and Stompin' Bob occasionally performs with her.
Trivia
She isn't in a band, currently.
Ad blocker interference detected!
Wikia is a free-to-use site that makes money from advertising. We have a modified experience for viewers using ad blockers

Wikia is not accessible if you've made further modifications. Remove the custom ad blocker rule(s) and the page will load as expected.