---
THE VIDEO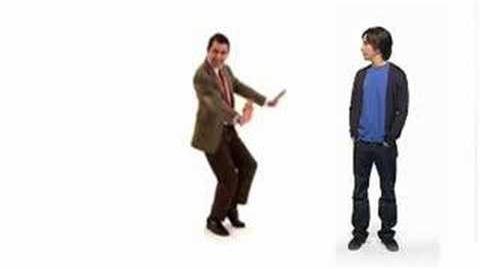 The Amac Video is a short but hilarious video found by the PSA lying on the ice in Polaris about humans. In it, a male human called Amac is about to say something when interrupted by Mister Bean who starts acting/dancing like a Str00del. This video proves the existence of Mister Bean, Amac and a guy who is rumored to be Bean's brother. The video has also been passed around PengTube and has reached up to a whooping 71 million views.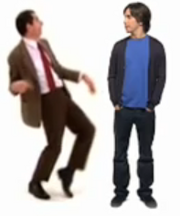 Amac
Amac is a confirmed Sanity Human who appeared in the Amac Video. In it, he is about to say someting when Mister Bean appears and starts dancing. "Very subtle", said Amac at the end of the video. He's being investigated by the PSA. He doesn't live in Antarctica. Rumors say Amac plans to come to Antarctica, via something called "iMovie". As in, "I'm Moving"... Just a rumor, though.
Facts obtained
Amac is the first human discovered and initiated the research into the human race after Sanity Penguin, the two being classified as 'Sanity Humans' after the latter (Sanity Penguin). Mr. Bean was also discovered through the video and thus created another classification known as 'Bean Humans', after Mister Bean. Mister Lobaloba is briefly mentioned in the video during the first few seconds, indicating that he may also be a Bean Human.
Other facts obtained are:
The existence of 'iMovie'.
The fact that humans could be both smart and dumb.
The fact that humans could dance.
The following statements are pending as to whether it is a fact or false.
The fact that humans live in a clear-white world.
The fact have actual hair.
Reactions
The video has gained mixed reactions from government agencies, notable figures in society and netizens on PengTube. Some have questioned whether the video is a lie.
Government Agencies
Notable Figures in Society
Alex12345a claims that the video is a visual representation of how penguins are not the dominant race in society. He finds the video 'amusing' yet at the same time 'utterly ridiculous'.
"
'Amac' is actually 'A Mac' combined. Mac means Macintosh...and thats a computer...like Peach......
"
 
PengTube uploads
Owing to the popularity of the video, it has been uploaded on PengTube. The original video, posted by a user named 'humanity', has 70 million views, while other uploads have around one thousand to 10 thousand views.
Trivia
See also